Receive Dr. Karen's Free


Light Warrior
Empowerment Package
We value your privacy and would never spam you
NEW FRONTIERS IN SPIRITUAL AND ENERGY MEDICINE
Spiritual medicine taps into your own intuition, your own Inner-Healer. This medicine utilizes Ancient healing wisdom alongside modern technology so that you can heal at a profound, deep level. No longer are you just treating symptoms, but rather, uncovering and healing the foundational issues preventing you from experiencing radiant health, joyful abundance,  and loving relationships.
| | | |
| --- | --- | --- |
| | Dr. Karen Kan on Blog Talk Radio | |
---
---
"Autoimmune flare-up gone!"

"My autoimmune issues flared up massively after a recent stress. My fibromyalgia, Bechet's and carpal tunnel symptoms suddenly got worse! I had significant pain and my fingers were numb.

Within minutes of the healing, the tingling in my fingers disappeared and I felt a whole lot better!

 I felt so much better the next day - pain free, peaceful and contemplative. Words can't express my gratitude. If you have issues with autoimmunity, I highly recommend getting a session with Dr. Karen – she's awesome!"

~Retta
Source-directed and extremely high vibrational!
"As a psychic and medium, I've had many years of experience dealing with all sorts of negative entities attached to or affecting my clients. I've also known many energy healers as well. After meeting Dr. Karen, it was clear that her Source-directed healing is extremely powerful (one time it felt as if she was healing a whole country!). In fact I told her that her vibration was so high that it was impossible for an entity to attach to her. There aren't too many healers I've met that I can say that about. Dr. Karen asked me to evaluate her Ascension products and to give her feedback so she could tweak it to the highest level. Well, I did and boy do they work! They are Source-directed and extremely high vibrational. I trust Dr. Karen and her healing products and so can you."
Diana Kushenbach, Founder of the Diana Kushenbach Academy of Spiritual Arts
PoliceIntuitive.com

"If you want to known 'why' something is happening, Dr. Karen is the one to work with!!"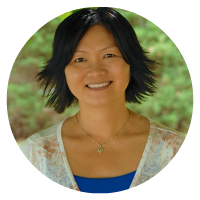 "Both Dr. Karen and I are experts at entity-clearing work. Dr. Karen is unique in that her assignment through Source is to understand "why" something is happening so she can explain it to her patients and clients and give them a sense of empowerment and peace. If Source needs someone to understand "why" they have their dis-eases, Dr. Karen is an expert in finding answers. I can't tell you how many things she's discovered with Source guidance that are mind-blowing including reverse shields, sleep realm portals, and the most recent entity interference that has been uncovered which she calls the "Darkness of the Dark". This entity has the lowest light score of any entity discovered so far. It never ceases to amaze me what Dr. Karen discovers through her specialized investigations to help her patients see through their pain and suffering. She is truly amazing!"

~ Jenny Ngo, RN, MSN, Transformational Energy Healer/Catalyst, Coach, Energy Intuitive, & Entity Clearing specialist
"My Cyst disappeared overnight using A1 & A2!!"
"Thank you Dr. Karen and the Light Warrior Group. I have used a lot of energy products in the past year and this one has done the most for me. It broke through THE block. And I'm so glad everyone in the facebook group still continues to support and share with one another.
This is amazing: I had a cyst type thing in my groin from lymph node blockage and nothing has worked. I listened to A1 and A2 and on the 8th of this month I noticed a change. I listened yesterday and today it is gone…totally gone. Isn't that the best thing ever? I'm feeling excited. Friday I played both A1 and A2 on the way to work with my intention to cleanse and purify the workplace and enhance unity. OMG, OMG! It was the best work day ever. I had conversations with people who are generally short and rude with me, and the whole group worked like a team. This is all amazing to me! I do not know what these two programs change in me but I love it so much. Thank you."

 Jeanne
"Cleared all the 'nasties' out of my life within a week."
"I had two different rentals that never gave one cent as they were occupied by people who wouldn't pay and wouldn't leave. I had huge administrative problems with the electric company who was mired in mysterious paperwork. The financing papers were super-stalled too. I had my 1:1 session with Karen, and then magically, the electricity company (finally) showed up 2 days later. The parasitic tenants (both of them!) vacated within a week and I rented both places to new people. The financing papers were completed as well. All in all the clearing of "nasties" in my life has saved all of my projects which I was totally invested in. Thank you!"

~ Claudia
"I've Eliminated Half my Medications!"
"My whole life I've had on and off depression, all kinds of mysterious and untreatable symptoms, allergies that changed for the worst each year, debilitating chronic fatigue and brain fog. After trying all types of naturopathic doctors and spending thousands of dollars each year, relief would always be short lived…Then I signed up for Dr. Karen's program. The 1st time I listened to the music and the embedded frequencies - I got such an emotional and physical release ….I was laughing and crying at the same time! Each time I listened - my health improved and my personality got better and better. I feel as if I'm finally becoming whole, as if I am finally "me" - the one that God created me to be! I feel alive again. I can think and express myself. I can laugh! I'm remembering more and more Romanian words and expressions (my native language)!"

When listening to Ascension 1 MP3 I feel like I'm being "prepared" to enter the presence of God, which is palpable in Ascension 2 MP3. I eliminated half of my medications and supplements and the rest I've cut the dosages in half because my body is now responsive to a smaller amount! People, places, things that used to terrify me before - don't scare me anymore…. Every beneficial healing modality I have ever tried before and hasn't produced the desired results at the time comes to my mind while listening to Ascension 1 and 2 MP3s - and this time they actually help…I have waited a few months to write this testimony, just to see if it was short lived, or a coincidence. And it's the real deal! Dr. Karen, I'm so grateful you made yourself "available" for God to use you like this… If anyone feels hopeless about their health situation, I encourage you to try Ascension 1 and 2. You will not only get your life back, but you will start living the "abundant life" that the bible talks about."

~ Lorena Calin, RN, BSN
"My Ex-Husband has Completely Changed!"
"My husband and I used to have robotic, disconnected conversations as he would drop off the kids.. And now after diligently using Dr. Karen's healing products, we are getting along so well now that I introduce him  as my new boyfriend! There is such a difference in energy with him, with me... we are like two different people! We are so in love, and so much better at handling things/issues together.
I started with using the Clearing Spray around the house. Before, he wouldn't even go inside the house. Then slowly he was warming up and would respectfully come inside the house.. then we started chatting about the kids... and eventually about different things.
Then i started using Dr. Karen's Ascension Products and her free ebook Creating your Fairy Tale Love Life. Little did I know that the Universe would scrub him up so well he'd shine like a star to fulfill all my the qualities I wanted on my list!
I'm so very thankful to Dr Karen for empowering us with so many tools! Another one of my goals was to reach out to as many people as I can with healings--and through the Light Warrior Bootcamp group, I have been able to successfully achieve that!"
~Missy
"My Addictions Gone Immediately!"
"Karen Kan's Addiction MP3 was SO helpful for me.  Before using this MP3, I muscle tested that I had two addictions - one to self-criticism and another to sweets.  I have been aware of these for years and had not sustained any significant breakthroughs.  I listened to KK's Addiction MP3 just ONE time, and muscle tested again that I had NO addictions any more. This truly surprised me to get such an answer after only one listening.  
All of a sudden it became very clear to me that I was picking up the blaming energy and thought forms of others and perceiving them as self-criticism! This resulted in depressing brain chemistry so I would crave  sweets to get my brain chemistry back up.  Since then, I have had NO struggles in either area!  I highly recommend this Addiction MP3 along with any/all of Karen Kan's work!"
Melinda
"My muscle testing accuracy is now 99%!"
I listened to Dr. Karen's Divine Muscle Testing MP3 once a day. I felt a lot more confident about my muscle testing.  I wasn't second guessing my yes or no answers like I used to. If I got a yes or a no I felt the answers were more in line with my intuition.
As a matter of fact..my muscle testing accuracy  improved by 50%! The accuracy was around 54% before listening to mp3. Afterwards it was 99% accurate! I'm very impressed.  I would get also answers from Source on how to improve my accuracy such as slow down, drink water etc. I'm very happy with this mp3 and how much more confident I feel to muscle test! Thank you!"
~Deb
"Knee pain healed in 2 seconds..."
"Dr. Karen Kan is a true healer. When I first met Dr. Kan in 2014, I had no idea what I was in for, or how profound the changes in my life that were to take place because of our meeting. Karen holds mastery in a basketful of healing modalities within her field, and over the past two year of knowing her, I have witnessed her bridge gaps of multiple fields of healing, both medical and spiritual, in order to provide care that is uniquely suited to each person she helps, myself included.
In the summer of 2015 I developed a debilitating pain in my right knee after a barefoot hike some weeks before on Mt. Cascade in the Adirondack region of New York State. Prior to asking Dr. Karen for help, I had gone to a clinical outpatient service where the physician told me I had bursitis (fluid buildup within the knee joint) and tried to drain the fluid from my knee. While attempting the procedure, the physician found no fluid whatsoever and had no other way to explain the symptoms. Enter Dr. Kan. Upon hearing of the details of the injury's onset and lack of physical trauma present in the area, she began to remotely work with my body's energy field over the phone. Upon her investigation, she determined that the probably source of the pain was due to an ancient energy weapon from an entity in a previous lifetime that had made itself known. After hearing this, my initial reaction was slight skepticism, as I was not aware such a diagnosis existed!
I knew Dr. Kan to be a specialist in this type of healing modality, so I opened my mind and asked her to heal it; not 2 seconds after she cleared this blockage did my knee become ABSOLUTELY HEALED. I could not comprehend it initially, so I went outside and sprinted up and down the block (something I could not do AT ALL only minutes before), searching for even a sliver of pain, a twinge, anything at all. Nothing - completely fine, no pain, no swelling whatsoever. It went back to about 85% pain free for two days but then the pain completely subsided and I regained full and permanent functionality within the week. It has not bothered me since.
After that, Dr. Kan taught me on multiple occasions how to perform this type of energy work on myself via the TOLPAKAN™ healing method! With her expert guidance, I have so far been able to clear my own heart walls and other energetic blockages that caused emotional trauma. I cannot overstate the impact Dr. Kan's work has had on the improvement of my well-being, and the well-being I have been able to bring to others because of all I have learned from her. She is a true healer, I have yet to meet another like her. If you want amazing healing and to be inspired, work with Dr. Kan!"
Oliver
"100% Turnaround in my Child's Behavior!"
"I've been using Dr. Karen's Clearing Spray around my house and using with my son for the last 2 weeks and my results are truly amazing! When I went to my son's teachers conference his teacher asked what had changed as  they saw 100% change in him and his behavior! Thank you!"
~Karen C.
"My gifts have opened up more than I could've ever imagined!"
"Wow. Dr Karen's guidance has been priceless!   My gifts have opened up more that I could have ever imagined from where I started. I am eternally grateful.  AND wow. Being a part of the VIP group Dr. Karen is so generous! Not only do you get Karen's direct amazing readings, and lots of bonuses,  the residual "side affects"  of being in her VIP support group has been more than wonderful.  If you even ponder if Karen's work is for you - then I am sure it is!  Life has become an amazing understanding!"
Cathy
"A doctor who clears entities? She's the Best!"
"I met Dr. Karen while taking one of her free online classes on clearing entities and made an instant connection.  As the founder of The Extraordinary Healing Arts Academy and the Holistic Exorcism Certification Program, it was very clear from the start that Dr. Karen is a gifted intuitive and spiritual healer.  I asked her to be interviewed on my program called The Wellness Show exploring the topic of ghosts, demons and extraterrestrials.  What she told me blew me away - not because some of the information was new to me - but because she figured so much out on her own.  Her dowsing (muscle testing) is lightning-fast and accurate, and being a doctor, she has the advantage of being able to ask very specific questions on muscle testing that only a medical doctor can.  For example, she found hundreds of ancestral ghosts attached to a hormone receptor in someone with autoimmune thyroid disease.  That person had autoimmunity that was refractory to treatment until Dr. Karen helped to heal and release these ancestors.  One of the things I most appreciate about Dr. Karen is her perception about entities with which I am in total agreement:  the time of duality of "good" versus "evil" or "us" versus "them" is no longer resonating with our higher spiritual frequencies.  With love we can heal all.  I highly recommend Dr. Karen both as a holistic physician and as a spiritual healer.  She is truly one of a kind!"
~Tyhson Banighen, Founder of The Extraordinary Healing Arts Academy and the Holistic Exorcism Certification Program Extraordinary-Healing-Arts.Academy