What is Power?
According to the American Heritage Dictionary, the definition is: "the ability or capacity to act or do something effectively."
If you resonate with that particular definition of power, then what does it mean to be a powerful self-healer? My interpretation is having the ability to activate, accelerate, or potentiate your own healing.
Sadly, terms like "power hungry" and "the powerful elite" have tainted the perception of power, making many, particularly Sensitive Souls, hesitant to embrace it.
However, wouldn't we all desire to heal ourselves with great power? If the answer for you is yes, it's time to heal our relationship with the frequency of Power⚡
Join me in this week's Spiritual Medicine Digest, where we dive into the concept of Power. You will also experience the transformative TOLPAKAN™ Healing Activation.
Let's engage in a conversation about Power and rediscover its true essence! Are you ready? Watch now and let's explore the realm of Power together!
Just imagine this…
Your aunt receives a devastating cancer diagnosis and is given only two weeks to live. Then, two weeks later, she returns to the doctor and all the tests show no trace of cancer. She's completely clear! 🎉
This incredible true story happened to my guest, Keith Leon S. when he was just a young boy. His aunt's miraculous healing inspired him, and he's never feared cancer since. ✨
Over the years, Keith has embarked on diverse endeavors in media, music, and book publishing. And now, he's fulfilling another dream as a filmmaker. On Saturday, July 8th, 'the INside effects: How the Body Heals Itself' Movie launches, featuring yours truly as a co-star! 🎥🌟
On Monday's Light Warrior Radio episode, I'll air the interview with Keith, who will share the inside scoop on the new groundbreaking film, 'the INside effects: How the Body Heals Itself'. The companion book has already become a #1 International Bestseller! 🏆 Be sure to grab a copy for yourself here!
Tune in at 12 Noon Eastern on Monday, July 10th to join the excitement and learn about the miraculous self-healing possibilities!!
July's Mini-Healing Event on Zoom is Tuesday, July 11th @ 11 AM EDT. Receive FREE Energy Healing from Dr. Karen using the TOLPAKAN™ Healing Modality!
NEED TO REGISTER? Click the button below. You only need to register once!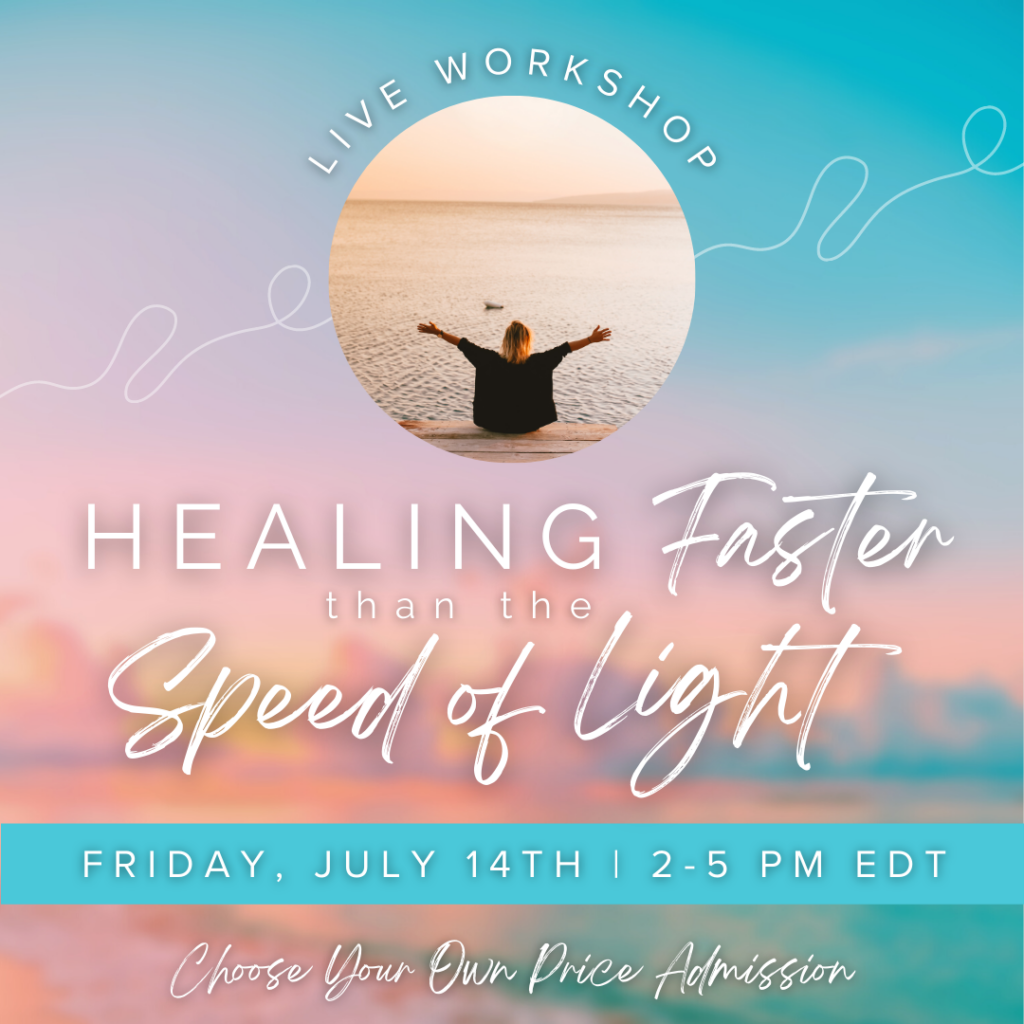 Are you new to TOLPAKAN™ Healing? Do you desire a deeper understanding of how Quantum Healing works? If so, join us in exploring the self-healing possibilities on Friday, July 14th for the Healing Faster than the Speed of Light Workshop!
Choose what you pay to attend! TKH™ Level 1 & 2 Students, check your email for a special free link!
📽️🎬 Join 'the INside effects' Movie Premiere LIVESTREAM on July 8th, 2023 at 7 PM Eastern! Don't miss the Live Q & A afterward!
Free streaming, sharing, and downloading of the movie will be available after the Premiere!