For this week's Spiritual Medicine Digest video, I'm talking about two things: the collective healing experience (and why a significant portion of sensitive souls have recently been feeling physical pain), and the Keys to Heaven on Earth – the 5 C's.
If we, as a collective, are moving from 3D to 5D, why do our bodies sometimes temporarily feel "worse" rather than "better"?
Should we try to dial down our empathy?
Or, just delete it so we can feel more comfortable? Is it possible to be highly empathic yet remain pain and symptom-free for the most part?
The answer to the last question is yes.
During this video, I share a couple of ways to make the ascension process and the collective healing experience more "comfortable", along with a free gift, an energetically updated Pain Erasure audio download.
Next, I explore the 5C's, or keys, to experiencing Heaven on Earth. Make sure you watch this week's video in order to receive the TOLPAKAN™ Healing Method Activation which deals with pain and helps you master the 5 keys to Heaven on Earth.
Watch it now!
I love April! Why? Because my healer colleague and friend, Jeffrey Gignac, offers an annual "sale" around this time. Which is an opportunity for my tribe to receive the benefits of the Life Response Frequencies at a heavily discounted rate. Yay!
Jeff has been one of my biggest supporters and I love him! He and I vibe well, and I'm thoroughly impressed with what he and his Guide team have done for the planet. I purchased the Life Response Frequencies a couple of years back, and to this day, I still use them! (I can't say that is true for most of the other programs that I have picked up over the years)
Life Response Frequencies continue to "uplevel" with time, much like my healing modality, the TOLPAKAN™ Healing Method.
We're evolving so why not healing and healing modalities too?
I'm really excited to share that this year Jeff is offering $100 off (coupon code: LRF2022) and bundling up the Energetic Support Services (normally, a monthly subscription to get weekly healings from his Guide team based on written intentions, live healing events, and fantastic sound healing sessions for 12 months) for an additional $22.
In this interview, Jeff will share with us where Life Response Frequencies came from, why he is not the guardian of these frequencies, and why he received a nudge to uplevel them to include new frequencies, including the Field of Infinite Possibilities.
Listen to learn:
How to harmonize with the Field of Infinite Possibilities and its gifts of complete freedom
How balancing your "Four Wheels of Life" eases suffering and often prevents discomfort from ever happening
"The Secret Skill" of success and happiness
A daily practice that can change your life forever
How Divine Completion sets the stage for immense growth in your life
And so much more!
This is a once-a-year sale, and each time, it's a bit different. This year he is adding his 12-month program for an additional $22 ($132 value). He is also including an additional bonus called Mindfulness Bliss – a brilliant way to learn how to meditate based on your own personality and energy. You'll never fail at meditation again!
To get first dibs on the Life Response Frequencies: Infinite Possibilities Edition, visit www.karenkan.com/liferesponse22 – remember to use coupon code: LRF2022 to receive $100 off!
Listen on Monday, April 25th at 12 noon Eastern http://tobtr.com/12089731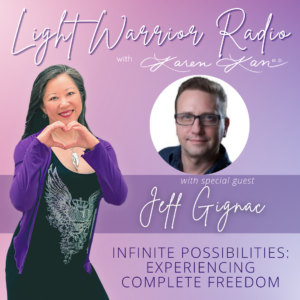 Check out the latest Healthy Habits Healthy Life YouTube Video Series videos including my take on Intermittent Fasting and Jeff Gignac's Life Response Frequencies here: HHHL Playlist https://www.karenkan.com/HHHL
Missed my interview on You Wealth Revolution on Transdimensional Alchemy? Lucky for us, Darius extended the replay through Sunday, April 24th at 12 AM Pacific!! https://www.karenkan.com/YWR2022 Receive the Alternate Self Support Protocol activation!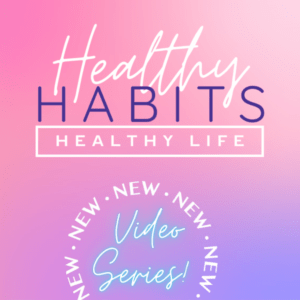 Mark your calendar for Friday, May 6th, at 4 PM Eastern for a special invite-only online event with me and my Wealth Dynamics coach, Trey Stinnett, as we talk about why knowing your Flow Score and where you are on the Wealth Lighthouse determines how quickly and easily you can manifest more prosperity, health, and happiness. Think of this new webinar as Part 2 of the original Wealth-Flow conversation with Trey. If you missed the first one we did together last year, here is the recording of a Facebook live of us talking about Wealth Dynamics. Watch it first to see if it interests you and if so, look for a special email invite for the upcoming event in May 2022.