Have you ever seen videos of Cymatics, where a sound frequency is played through a plate and geometry is revealed? And as the frequency changes, there are momentary chaotic patterns until the next geometrical pattern is fully revealed. This happens to us as well.
I recently experienced a curious Ascension upgrade whereby 21 "frequencies, associated with specific words" were activated in Sensitive Souls. During the activation, my Divine Muscle Testing gave interesting answers when I tested for my name!
In this week's Spiritual Medicine Digest, you will learn who was and wasn't activated (and why) and re-experience these frequencies for yourself during our TOLPAKAN™ Healing Activation. We'll also do a mini-healing to help you recalibrate all parts of you after the activation.

An Entrepreneur's Journey from Welfare to Millionaire
Sandy Forster is the money mindset mentor for women worldwide who are ready to experience more abundance and freedom in their life. Sandy went from welfare to millionaire, has been featured in Oprah's Aussie Secret, and loves inspiring and empowering women to break through their blocks, manifest more money, and create a life they're truly passionate about.
Her award-winning international bestseller How to Be Wildly Wealthy Fast has been translated into over 11 languages, she's the host of the Wildly Wealthy Women Podcast and she's transformed the lives of hundreds of thousands of women worldwide.
Sandy lives in her own tropical paradise near the beach in sunny Australia and has wild kangaroos grazing in her backyard every afternoon. You can connect with her at www.WildlyWealthy.com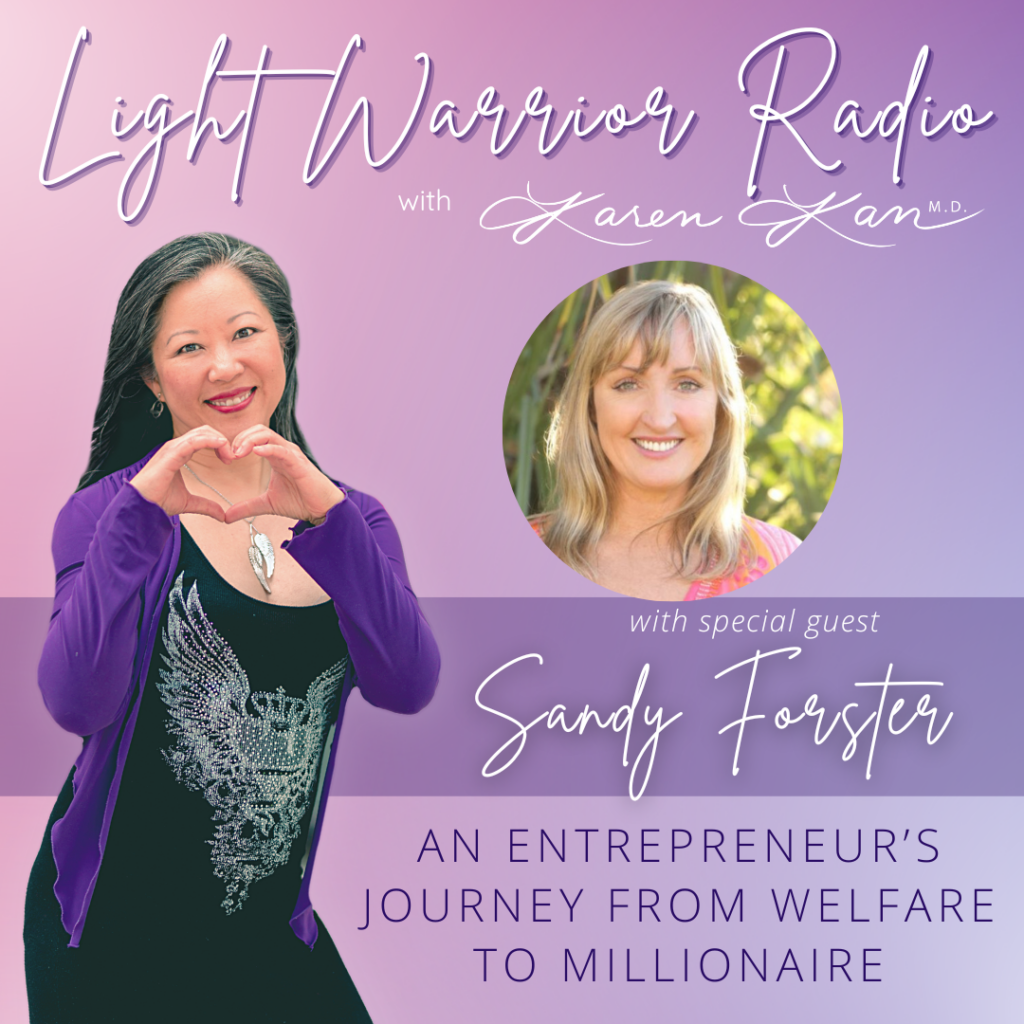 The Ascension 3 store is opening Monday at 11 AM Eastern! We have most of the products on sale, so this is your chance to purchase these powerful healing tools for yourself or your loved ones at a heavily discounted price!. Join the Ascension 3 VIP Mailing List by signing up on the site!
OPENing MONDAY, AUGUST 22nd at 11 am eastern
closing monday, august 29th at 11 am eastern