The message this week is all about taking Divine Action. You might think this is easy. But it isn't. I have even felt some trepidation about it. If even I have had this come up, I can only imagine what is coming up for others!
In this week's Spiritual Medicine Digest video, I lay it all out there for you, in detail, what Divine Action looks like. You might get triggered, or you might breathe a sigh of relief. Whatever the response, just remember that Divine Action doesn't have to be "big". This week's TOLPAKAN Healing Activation will be to support you in your ability to take Divine Action from your Soul's Perspective.
We have been programmed to believe that the mind is KING when, in actuality, the mind was designed to support our inner knowing. The majority of the time, this largest nerve ending in our body directly communicates to the brain, NOT the other way around. The exciting news is that through the vagus nerve, we can easily rewire the brain.In the upcoming episode, I interview Lindsay Marten Ellis, a Women's Transformation & Healing Coach and Feminine Embodiment Guide. Her cutting-edge 'Awakened Woman' framework helps women heal their relationships with themselves through connecting to the body. https://www.blogtalkradio.com/drkaren/2022/01/10/manifesting-secrets-revealed-connecting-with-your-body-to-reprogram-your-mind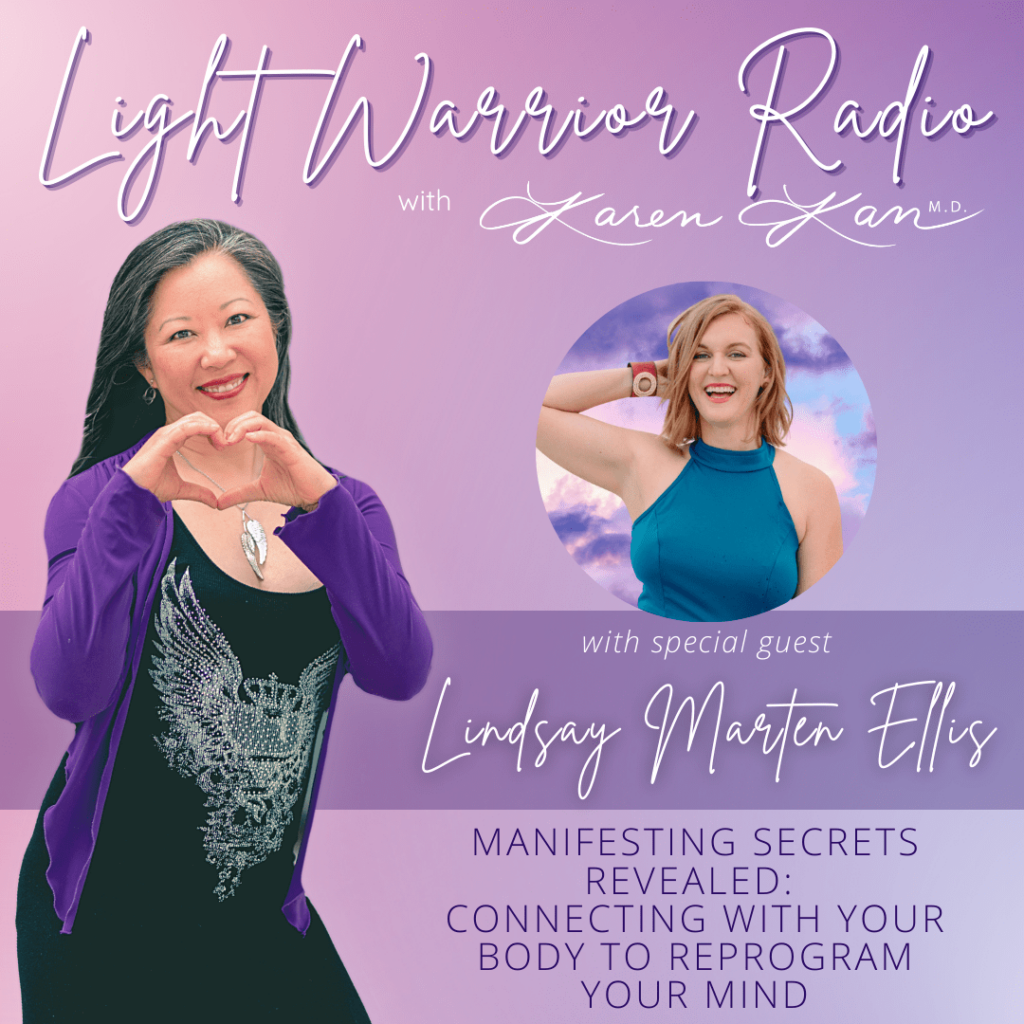 I'm on month 3 of the new X49 stem cell enhancing patches that activate AHK-Copper peptide in the body. Recently, I was surprised to pull my hair back and find a whole bunch of new hair growth at my hairline. AHK-Cu is 10x more efficient at supporting hair growth than the GHK-Cu peptide stimulated by the X39 patches that I have been raving about for a while.The good news is the (pre-launch) X39/49 combo is available for a discounted price for most of January – $169.95/both. Although we can't make official claims about hair growth until that study is completed, we've been hearing stories around the globe about hair growth-supporting results from X39/49.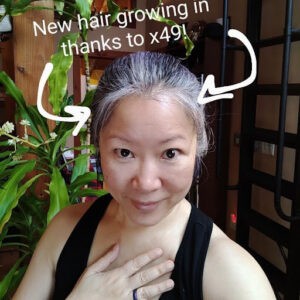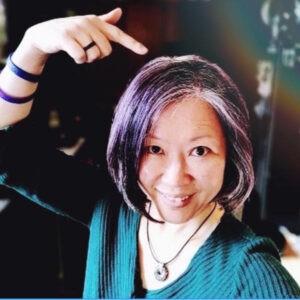 January's Mini-Healing Replay: If you missed last week's mini-healing, I did a very special Inner Child Transmutation Protocol at the beginning. We had a myriad of amazing shifts reported by participants. You can find the replay available here for the next few weeks until next month's mini-healing. You can replay the beginning of this over and over again for each Inner Child theme until you don't have any more to transmute – Have fun! https://karenkan.com/minihealings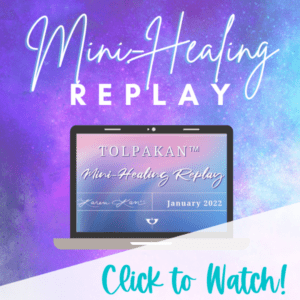 Elevated Existence Telesummit: If you have not already registered, you may sign up for a complimentary ticket to the Elevated Existence Telesummit, hosted by Tammy Mastroberte – going on right now! Don't forget to mark your calendars for Tuesday, February 1st, 2022 at 1:00 PM Eastern if you'd like to listen to my LIVE interview with the host Tammy Mastroberte. You are going to love it!! https://www.KarenKan.com/ElevatedExistence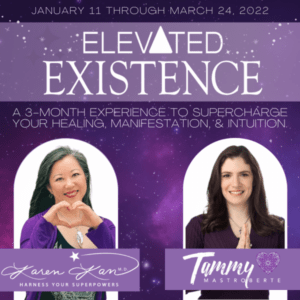 Navigating The Clickety-Clack Volume 3 Book Launch Party: Thursday, January 13th, 2022 at 7:00 PM Eastern is the Book Launch Party for Navigating The Clickety-Clack Volume 3 – Featuring Reverend Michael Beckwith, John D. Martini, my business coach Trey Stinnett, and may other buddies in personal transformation. It's FREE and they'll have prizes! We'll email you the link to get the book on Thursday, January 13th, so don't buy the book until then!