I'm a self-proclaimed hermit. I'm happy as a lark just being by myself, but I've realized that if I want to create heaven on earth for all humanity, I can't just hide away in my home and not interact with people. This week's message from Source is simple: build conscious communities to get out of this mess. What mess? The mess that humans have made on this planet.
There is war, poverty, and strife. Although we may blame others for our problems, we need to be the source of the solution. No one is going to save us. We need to save ourselves.
In this week's Spiritual Medicine Digest, I share my understanding of how we create Heaven on Earth, little by little. Is it the only way? Probably not. But it is a necessary way as we advance.
Watch to receive this week's TOLPAKAN™ Healing Activation1
Monday, November 7th, 2022 | 12 PM Noon Eastern
Join me and my Asian Medicine Specialist colleague, Dr. Dennis Lobstein, as we delve into using LifeWave phototherapy patches with Chinese Medicine principles to optimize self-healing. Whether you are dealing with excess weight, fatigue, insomnia, inflammation, pain, or low mood (to name a few), tune in and ask a question LIVE on the show! Dr. Dennis will create a personalized patching protocol for your symptoms.
To get first dibs on submitting a question, post your questions on the event page on Facebook or in my private Light Medicine Community. I will read these questions first. You can also call live at 818-514-1190 and press "1" to raise your hand.
Not a member of the Light Medicine™ Community?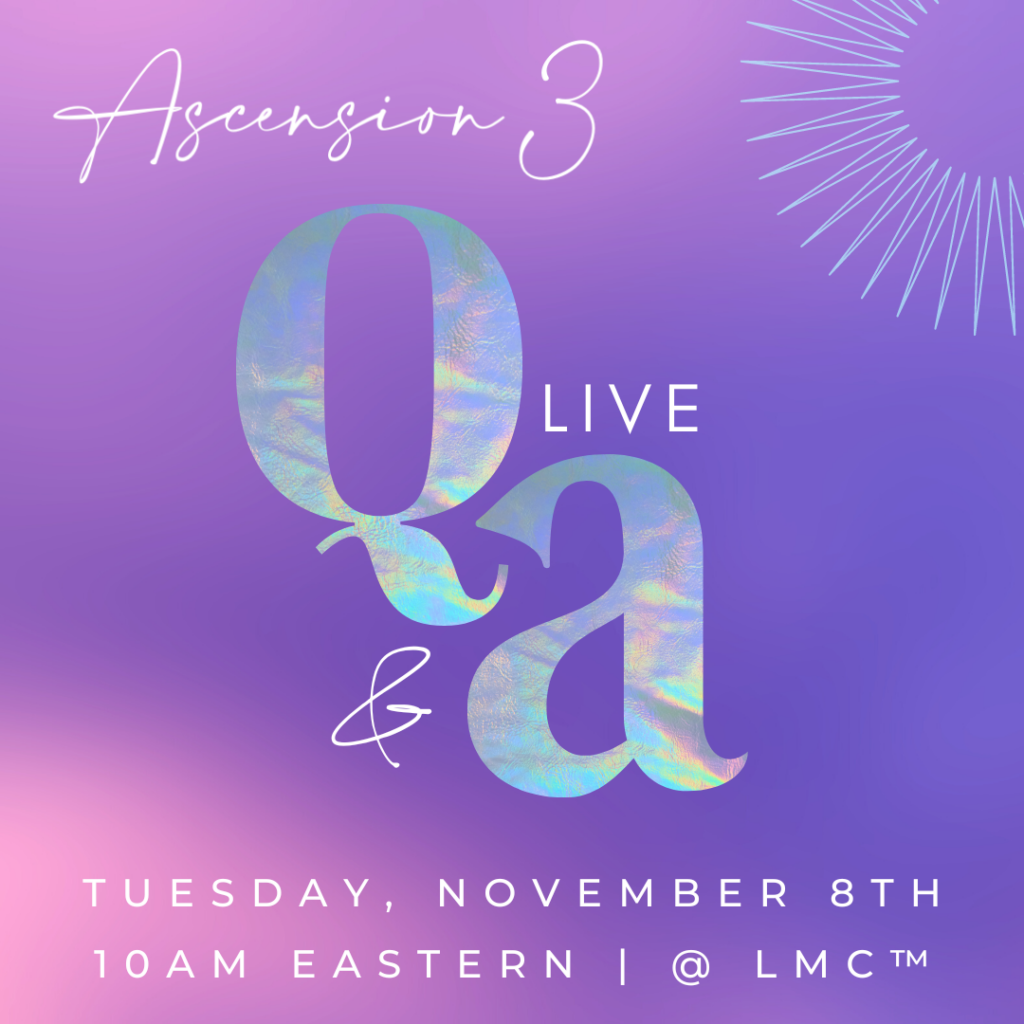 Join Dr. Karen on Tuesday, Nov. 8th @ 10 AM EST in the Light Medicine Community™ for the Ascension 3 LIVESTREAM Q & A! Have the LMC™ pulled up on your screen/device & you'll receive a notification to watch at 10 AM.